Diploma thesis
We usually respond within a month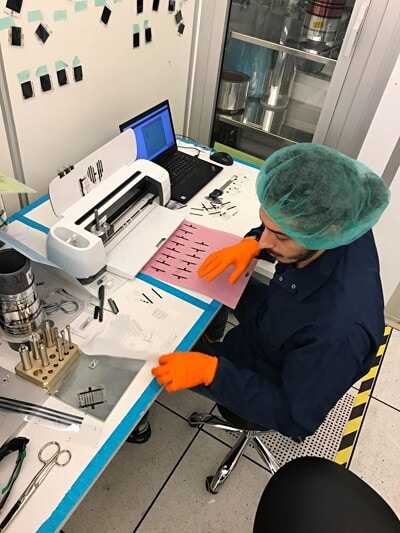 The Company
Epishine is a young Swedish company within clean energy. The team behind the company consists of successful entrepreneurs and prominent researchers. Epishine's vision is to make our planet more sustainable. Nothing less and nothing more. Based on more than 25 years of research at Linköpings University, Epishine develops and produces a disruptive photovoltaic cell that are fully organic, printed, thin, flexible, lightweight and is targeted for integration in mass market products.
The Role
We're looking for students for diploma thesis work in our R&D lab. The work will be concentrated around experimental development of organic electronic materials. The over-arching aim is to improve photo-voltaic cells performance and thus accelerate the transition of the global  energy market towards zero emissions.
You
You have an educational background in physics, chemistry or similar with a clear technical interest.

You are a self-driven individual with a strong personal drive.
You have a passion for sustainability and want to make an impact.
You are a social person and thrive in a  diverse culture where we have a lot of fun.

Application Procedure
We work with ongoing selection so don't wait to apply! Start date is fall 2022.
Does this seem exciting? Then we look forward to hearing from you.
Contact
Anders
Support Functions
Swedens Best Workplace
We approach challenges with passion, determination, and perseverance.
We encourage each other to do things that are outside our comfort zone.
Uncertainty and daring to fail are necessary steps to success.
Innovation and creativity affect every aspect of how we build Epishine.
We are boldly doing things in new, different, and better ways.
We dare to be curious and constantly seek new knowledge and mentors.
Our "why" is to lead the world into a more sustainable future.
Responsibility permeates all aspects of our company.
Sustainability is a common denominator among Epishine's employees and owners.
Epishine is a diverse "we not me"-culture, actively striving for collective intelligence.
We're a value-driven company – competence cannot compensate bad energy.
We want to be transparent and brilliant at seizing each other's potential.
About Epishine
Epishine is developing, producing, and selling organic solar cells, used to harvest light in any lighting conditions.